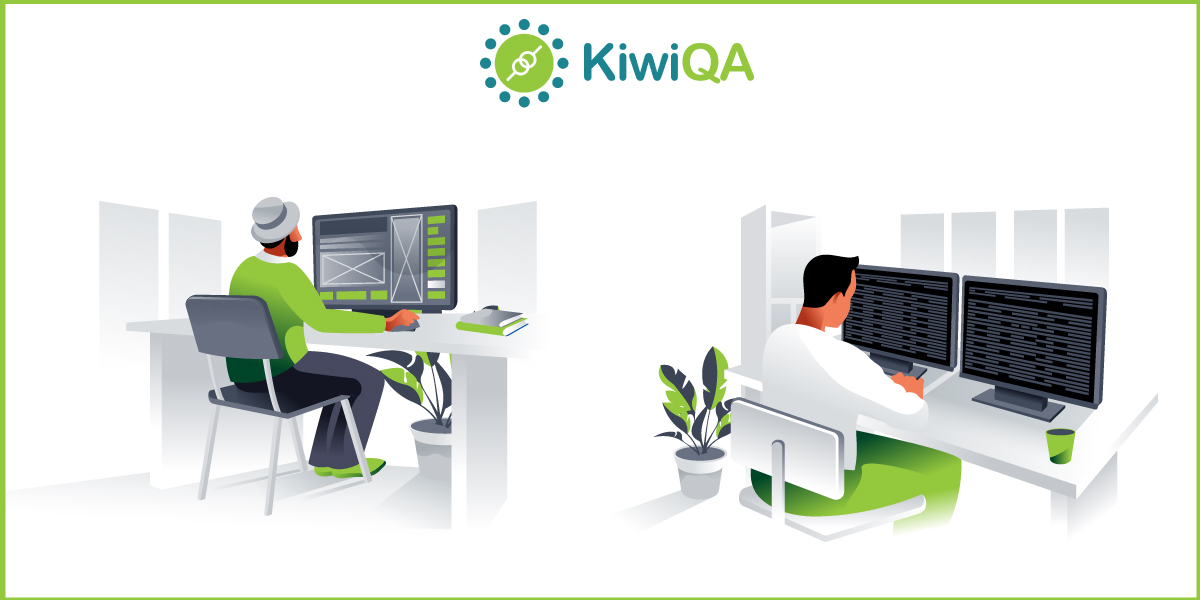 Software quality is of paramount importance since it has a significant impact on the user experience. The overall experience might turn out to be a huge dampener if bugs are present in the final product. This is the primary reason why software testing should be considered at the same priority as software development.
However, inexperience in the software testing staff might lead to severe misses in the overall software testing process. This is where in-house software testing can be complemented with software QA outsourcing to ensure that top-notch software product reaches the end consumers (or customers).
CTOs or decision makers need to work on a scalable strategy to leverage the benefits of the software testing model. The process starts with shortlisting the optimal software testing provider that can add immense value to the testing process. However, this task is easier said than done!
In this blog, we deep dive into some of the most integral aspects of software testing outsourcing when seen from the lens of the CTO.
Set Right Expectations for the QA Vendor
It is a known fact that outsourcing of any software activity like development, testing, etc. reaps immense cost benefits to the organization. Apart from cost savings, CTOs and decision makers also need to evaluate the software testing outsourcing provider from a scalability, experience, and expertise perspective.
Mobile app testing has become important in today's times. Choose an outsourced testing provider that has experience in a varied areas like web testing, mobile app testing, and more. A global software testing provider like KiwiQA can add immense value in such scenarios since the company has served global clients in shipping quality products at a faster pace.
The primary agenda of partnering with a testing provider is to expedite bug detection and accelerate product delivery. In a nutshell, the CTO and other decision markers should choose the outsourced testing provider that has expertise in executing a wide range of software projects.

Streamlining Workflows
The involvement of an outsourced software testing provider completely changes the game of software testing. As a CTO, your core responsibility should be to ensure that there is minimal friction between the internal members and the members of the external testing agency.
Streamline the workflows from the beginning of the collaboration so that your organization can reap maximum benefits of the partnership from the word go! All the necessary touchpoints that are essential for a long-term collaboration should be taken into account.
Also Read: In-house Software Testing OR Outsourcing Software Testing Service
Allocate a Single Point Of Contact (POC)
You need to make sure that the members of the outsourced testing agency have access to the necessary automation tools, bug tracking tools, project management tools, and more. It is essential to have one POC (Point Of Contact) from the testing agency for building a frictionless communication channel between the two teams.
Since the activity involves a great amount of coordination within and across teams, it is best to assign a senior QA Manager (or higher) for such a role. The CTO should also make sure that there is a single POC from the outsourced testing agency, so that communication and execution can be done at a faster pace.

Remove Execution Bottlenecks
Having a streamlined process in place should be the top-most priority when engaging with any company that offers software QA outsourcing. The number of internal and external bottlenecks on the execution front would increase with the size and complexity of the project.
One of the ideal things to do is to align development and testing when using outsourced testing services. QA engineers and other team members from the testing agency should have a clear understanding about application requirements, test processes, bug reports, and other activities involved in product testing.
Having team members that work in different time zones could derail the entire process. In such scenarios, emailing might not be an effective mode of communication. Here, the CTO and his/her team should leverage communication tools like Microsoft Teams, Slack, etc. so that simple issues can be resolved on chat (rather than being dragged in emails).
Also Read: 6 Common Myths About Software Testing Outsourcing
Perform Time-to-Time Vendor Assessment
Many organizations engage with multiple vendors that provide outsourced testing services. The organization has a centralized database where every record of the vendors are maintained on a timely basis.
As a CTO, you need to do a timely assessment from different angles like ROI (Return on Investment), performance, test capabilities, and more. This enables you to take timely actions in case the performance of the outsourced testing company is not up to the mark.
A uniform mode of communication must be set between the inhouse QA Manager and the testing vendor. The POC from the vendor's side must be kept informed about the performance of their team, so that they can take actions whenever there is a deterioration of performance.
All these steps are necessary for ensuring that the team (and company) benefits significantly by outsourcing their software testing services.

Strike a balance between In-house QA and Outsourced QA
Depending on the project scope and time to market, a conscious decision has to be taken about outsourcing testing services. The company offering software testing outsourcing must complement the capabilities of the in-house QA team.
There should be zero overlap in the capabilities; thereby ensuring best utilization of the resources in hand. CTOs can also opt for an outsourced QA lab in their office premises, so that there is zero friction between the in-house and outsourced QA teams.
To get the best ROI from outsourced software testing, you need to make sure that there is optimal utilization of the test resources. A proper fallback mechanism must be in place for ensuring that a switch to a new QA vendor does stall the project execution.
Also Read: Automation Testing Vs. Manual Testing
Create an Agreement with the QA Vendor
Devising a QA outsourcing contract between the organization and the QA vendor should be taken on a very priority. All the terms and conditions must be mentioned clearly in the contract.
A special clause on 'breach of contract' and 'protection of IP' must be added in the contract. Essential pointers about 'contract termination' must be clearly understood by all the stakeholders of the project.
Once you have shortlisted the QA vendor, create a detailed contract before kick starting any project work.
Conclusion
Many organizations are opting for software QA outsourcing as it helps them save costs. Apart from recursive cost savings, such a strategy also helps in accelerated time to market, as the QA vendor has skilled resources that aid in expediting the testing process.
CTOs should be closely involved in all the activities when signing up a new vendor. Choosing a proven global vendor like KiwiQA should be on a CTOs priority list so that the inhouse and outsourced QA teams can work for the betterment of the project.