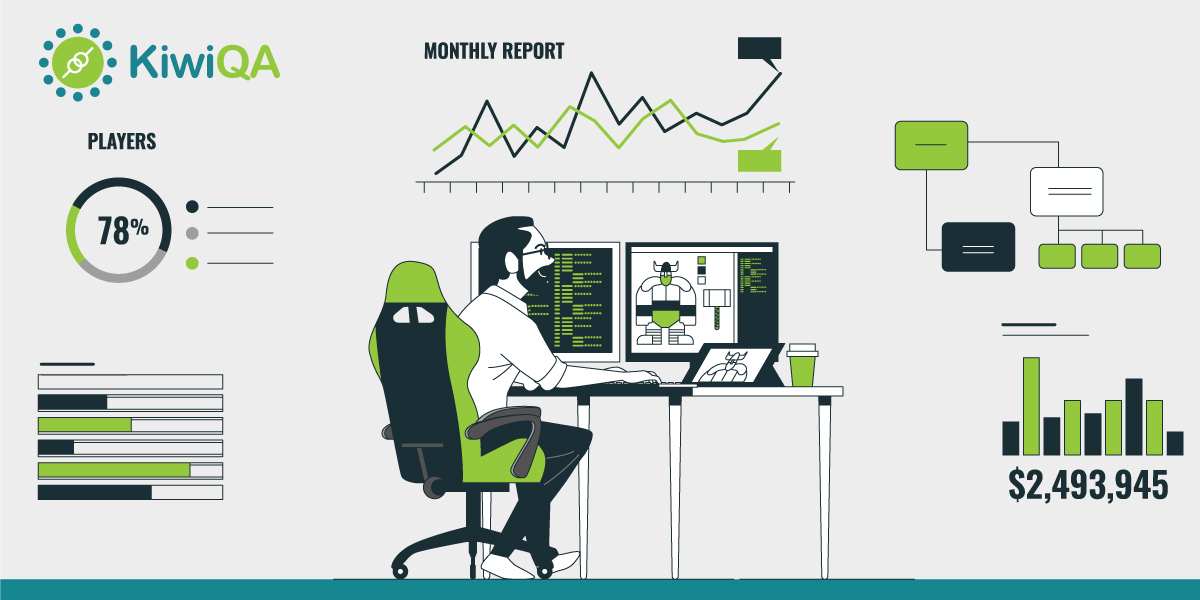 The online gaming market witnessed an unprecedented growth since the start of the COVID-19 pandemic. Though the pandemic seems to be slowing down, the adoption of online gaming isn't. More people across the globe are hooked onto different types of games than ever before.
As per reports[1], there was close to 46 percent increase in the DAU (Daily Active Users) for HD gaming and 17 percent rise in online gaming. Social gaming is driving the next wave of growth in online gaming. The video gaming market (in the United States) is expected to increase from US$30.4 billion in 2021 to US$ 48.2 billion by 2027[2].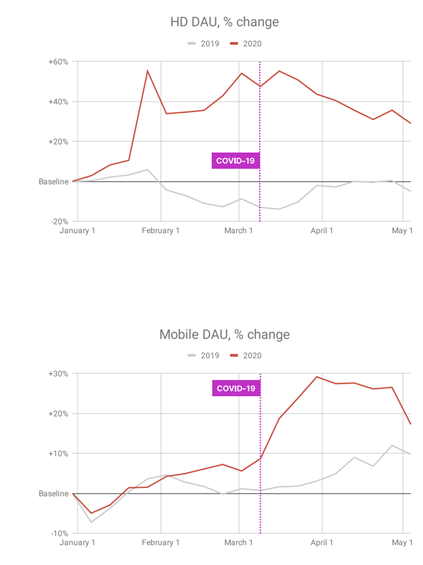 The online gaming market is primarily divided in the following categories:
Mobile Gaming
Gaming Networks
PC Games
Consoles
Download Games
Gaming (single player or multiplayer) has also become highly competitive due to which emphasis must be laid on every aspect of the game. Many game developers are under the impression that exceptional game features are enough to maintain user retention. Though game play (and features) are important to gain user traction; its stability, reliability, and various other integral aspects can impact the engagement factor. The quotient of user stickiness will only be achieved if the game is tested thoroughly on different devices, view ports, and more.
In order to save costs, game application testing services company must be onboarded so that additional budgets can be allocated to the various aspects of game development. Game testing is becoming more complicated with the advent of newer technologies and platforms like Stadia, Apple Arcade etc.
Outsourcing the activities related to testing and verification of games can also accelerate the time taken to release the game in the market. Let's look at some of the integral benefits of outsourcing game testing.
Why Outsource Game Testing?
As mentioned earlier, online gaming has picked up significant pace and it is unlikely that this growth will hit brakes! In fact, the rapid proliferation of mobile phones and mobile internet will result in a huge upside on the online gaming market.
The question that arises is "Why outsource game testing"? Let's deep dive into some of the significant benefits of outsourcing activities related to testing of online games:
1. Increased Test Coverage
The thing that sets apart online games from other websites or applications is that games can be downloaded and played on different devices. Though game developers have the flexibility to declare restricted screen support, huge fragmentation in the mobile phone market can act as a spoil-sport to this restriction.
Samsung, Xiaomi, Oppo, Vivo, and many OEM manufacturers have phones with similar screen sizes but different hardware configurations. Due to this gaming performance might differ from one device to another.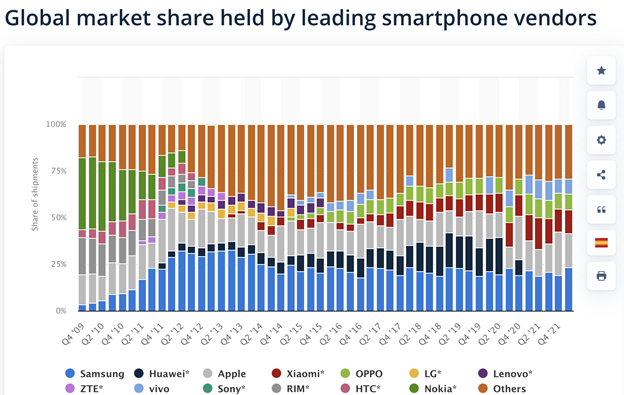 As a game developer, you need to keep a note about the devices on which the target game can be downloaded and played by the end user(s). As a gaming company, you would want your developers to focus on development so that testing can be performed by the game testing company. Such an association will help in expediting the release of the game to the respective market.
Since the outsourced QA vendor has immense expertise in verification & validation of online games, it results in increased test coverage. This in turn improves the overall stability of the game.
2. Choose the best-suited testing tools
Like any other form of testing, it is important to choose the best in-class tools and frameworks to perform game testing at scale. As per reports, close to 2.6 billion[3] people played online games in 2022 and close to 86 percent of Gen-Z mobile phones users play games on their hand-held devices.
Exhaustive testing of the mobile gaming apps will play an integral part in gaining a larger share in the online gaming market. Along with manual testing, it is imperative to focus on automated testing of the games. Appium, Espresso, Detox, Calabash, Robotium, XCUITest, etc. are some of the popular test automation frameworks for mobile app testing.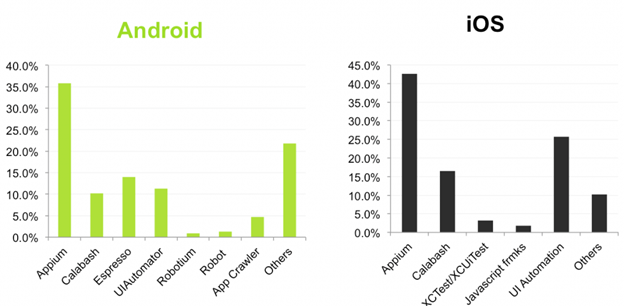 Since the game application testing services company has a team with experience on multiple app automation frameworks, it becomes relatively easy to shortlist the framework that meets your testing requirements.
Shortlisting the ideal app automation testing tool (or framework) can reap long-term benefits as far as the game quality is concerned.
3. Access to crowdsourced game testers
Beta testing of apps is one of the approaches followed by a large number of developers who want to dry-test their apps with a limited audience. The experience of mobile gaming depends a lot on the phone hardware (i.e. CPU, GPU, RAM, ROM, etc.), software, view port size, and many such aspects that vary from one device to another.
It is an impossible task to get the gaming app tested exhaustively on a plethora of mobile devices! You would rather invest in scaling up the features of the gaming application. A lot of gaming companies and developers are now opting for crowdsourced game testing since it helps in leveraging the expertise of the experienced game testers. Beta testing combined with crowdsourced game testing can help in improving the game quality by a huge margin.
Outsourced QA vendors like KiwiQA have access to a large pool of crowdsourced testers, thereby enabling developers to release games at a faster pace. Game developers can leverage the benefits offered by beta testing and crowdsourced testing to ensure that the gaming app is tested by a large number of testers.
4. Faster go-to market
The online gaming market is fiercely competitive with mobile games capturing 51 percent of the overall market. Like any other piece of software, bugs and usability issues could be a huge dampener of your growth plans.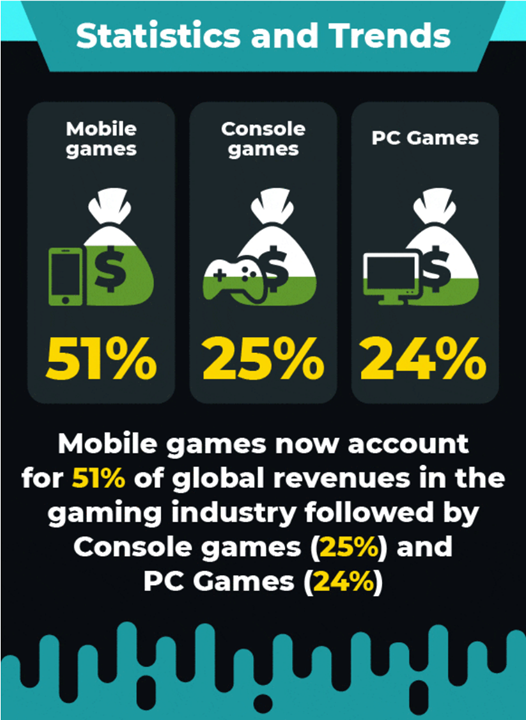 The expertise of an experienced game testing company like KiwiQA can be useful in devising the best practices of game application testing. They can also help in crafting a testing plan that comprises a mix of manual testing and automated testing.
Since game testing services companies have the experience working with a diverse set of customers, they are in a better position to accelerate quality testing at scale. Many cloud-based testing providers like AWS, LambdaTest, SauceLabs, Browserstack, etc. offer mobile device farms on the cloud. Experienced outsourced QA vendors like KiwiQA can help arrive at informed decisions when it comes to choosing the best-suited cloud testing provider.
Game testing combined with practices like shift-left can be super useful in accelerating the time to market.
5. Increased Cost Savings
Building a game testing team from scratch can be a costly affair. Many companies put the onus of testing on the game developers, a strategy that overburdens the development teams.
Outsourcing the game testing activities lets developers focus on their core job, along with yielding short-term as well as long-term savings.
Conclusion
The online gaming market, particularly mobile gaming, is not only competitive but also changing at a rapid pace. Given the changing dynamics of the gaming market, it is imperative to give priority to game testing.
Collaborating with an experienced game testing company like KiwiQA can be eventful in identifying bugs and releasing quality games at a faster pace. On the whole outsourcing game testing can be hugely beneficial on a long-term basis.